ADVANTAGES OF STEEL STRUCTURES
Steel structures make it possible to merge functionality and architecture.
Steel gives you the freedom to implement your ideas.
Why is steel preferred in construction?
Functionality, competitiveness, architectural expressiveness, speed of construction, solutions for difficult construction conditions, environmental friendliness –
these are all the advantages of the use of steel structures in construction.
FUNCTIONALITY
They accurately as possible meet the Customer's needs in terms of technology, functionality and spatial layout solutions.
Flexibility of layout is one of the important possibilities of metal structures. It is possible to use both a standard column grid (short-span solutions) and a non-standard grid (long-span solutions) in the design where necessary according to the function without any significant increase in the cost of such solutions.
Steel structures give the Customer an opportunity to get an open space without columns with a minimum thickness of floors.
To create an effective space in multi-storey commercial buildings, column grids with a span length of 9, 12, 15 and more meters (usually up to 20 meters), and traditional grids 6x6 - 8x8 meters can be used due to steel structures. In contrast to the strict constraints of the column grid used in concrete frames, metal gives the possibility to completely avoid the use of internal columns thus meeting the needs of the project and the customer. The absence of internal columns facilitates the planning and arrangement of office space for lessees. Open space is more attractive to developers and is sold at a higher price in a competitive market.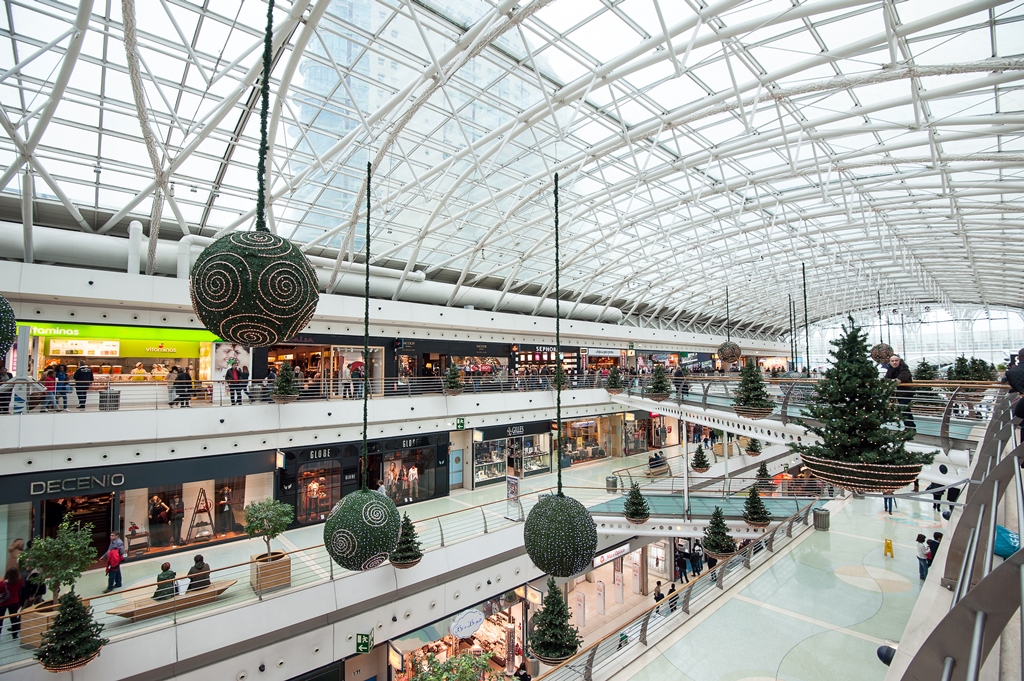 The advantages of steel have long been appreciated by developers in the warehouse real estate segment. Steel is perfect for logistics facilities where column grids 12x24 and 24x24 meters are used. In the case of warehouses and production facilities, fewer columns mean fewer constraints for the installation of stationary equipment, as well as fewer obstacles to the operation of loaders and other lifting equipment.
Steel traditionally dominates in industrial buildings and hangars - only this material can provide spans of 24-36-48 meters, and in the case of special structures and buildings, the span length (without columns) can be over 100 meters.
COMPETITIVENESS
Competitiveness of metal structures is provided by:
High rate of return on investment;

Shorter payback period of projects with metal design and competitive value due to efficient design;

Reduction in the cost of foundations and ancillary structures;

Residual value of structures;

Lower cost of logistics and construction equipment;

Fast construction rates.
A necessary precondition to ensure the competitiveness of steel structures is the quality of design. Qualified preparation of the construction design with metal structures involves careful working out at the design stage. High-quality design makes it possible to significantly reduce the material and labor intensity, and thus to reduce the construction cost.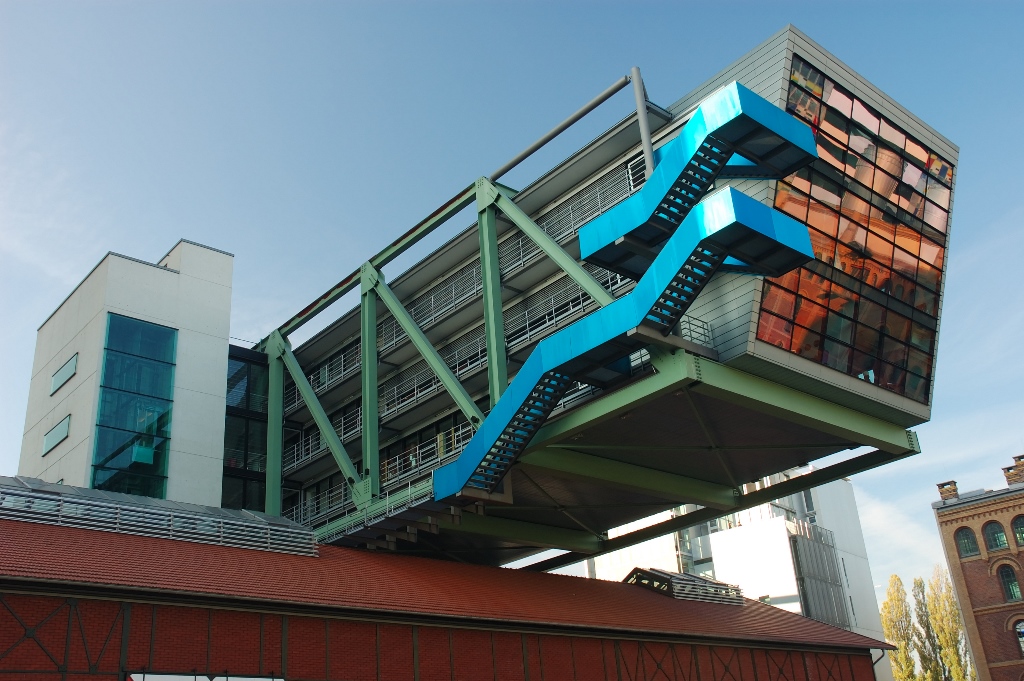 Resource savings in steel construction starts as early as the stage of arrangement of the foundation. The weight of a steel building is 40-50% less than the weight of a concrete building, which means that the foundation for the transfer of the required loads can be lighter and actually cheaper. The foundation accounts for a significant share of construction costs (~ up to 5-15% of the project cost estimate), thus a lighter foundation reduces the material costs by 20-30% and can significantly save costs up to 2-3% of the total project cost estimate.
Steel construction is a more economical alternative to in-situ concrete and other materials. Depending on the column grid, a steel frame is cheaper than an in-situ concrete frame by 1% in case of a short-span design and by 5-7% in case of a long-span design.
Steel structures retain their properties and marketability throughout their life cycle.
SPEED
Steel structures reduce construction time by 2-6 months due to:
Simultaneous processes of design, manufacture and installation of steel structures;

Possibility to perform works regardless of the season;

Reduction of the zero cycle;

Installation of a frame subject to high factory readiness, low number of elements and installation of large assemblies;

Speed of installation of secondary and enclosing structures.
The speed of construction of a building is very important. Quick commissioning of a real estate project generates additional income for the owner. Financial costs and overheads associated with process management are lower. Steel structures are installed faster than an in-situ concrete frame. It all results in significant time savings. High construction speed reduces operating costs for site maintenance and customer service.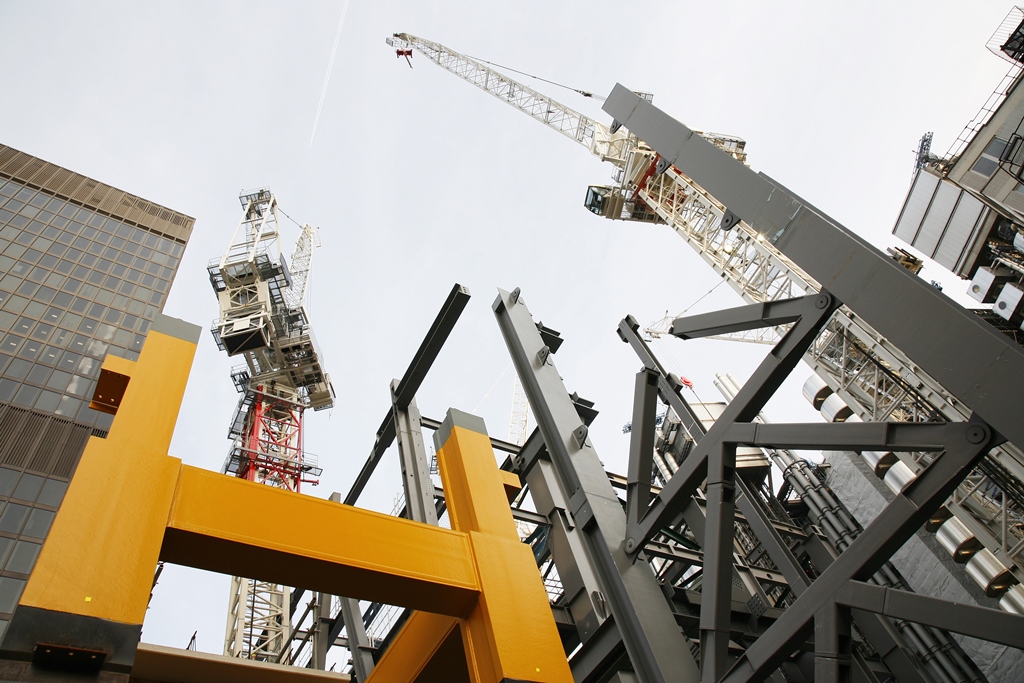 Let us consider in more detail the advantages of the speed of steel construction.
Simultaneous processes of design, manufacture and installation of steel structures (one-stage design of stage P, implementation of tools of the BIM-technologies). The production capacity of steel plants makes it possible to manufacture elements of the steel frame quickly. Construction is not delayed, the facility is put into operation even before the set deadline, which provides generation of cash flows;
Possibility to perform works regardless of the season. When a steel frame is used, the risks of construction in winter are reduced, as there is no need for additional costs for works at sub-zero temperatures as compared to other technologies. Work schedules do not depend on weather conditions (metal structures on bolt joints have a high degree of factory readiness and are fully ready for installation), which gives more confidence in a quick construction to the investor. Low temperatures adversely affect the speed and cost of concrete works, while steel makes it possible to carry out installation works in the normal mode. Since the speed of construction of a facility from steel structures is higher as compared to alternative technologies, investors minimize the financial risks associated with an increase in prices during the implementation of the project;
Reduction of the zero cycle due to reduction of the weight of the building by 40-45%. In comparison with reinforced concrete, the use of metal structures allows to reduce the weight of load-bearing structures, which makes it possible to arrange light foundations. The scope of works on arrangement of foundations is also reduced by approximately 30%; Installation of a frame subject to high factory readiness, low number of elements and installation of large assemblies; Speed of installation of secondary and enclosing structures. The cost of organization of the construction of a building is significantly reduced due to minimizing the area of storage of elements on the site, reduction of the area; installation of structures can even be carried out "from wheels", which considerably increases the speed of construction. Elements of steel structures for further assembly can be stored on a newly assembled floor.
ARCHITECTURAL EXPRESSIVENESS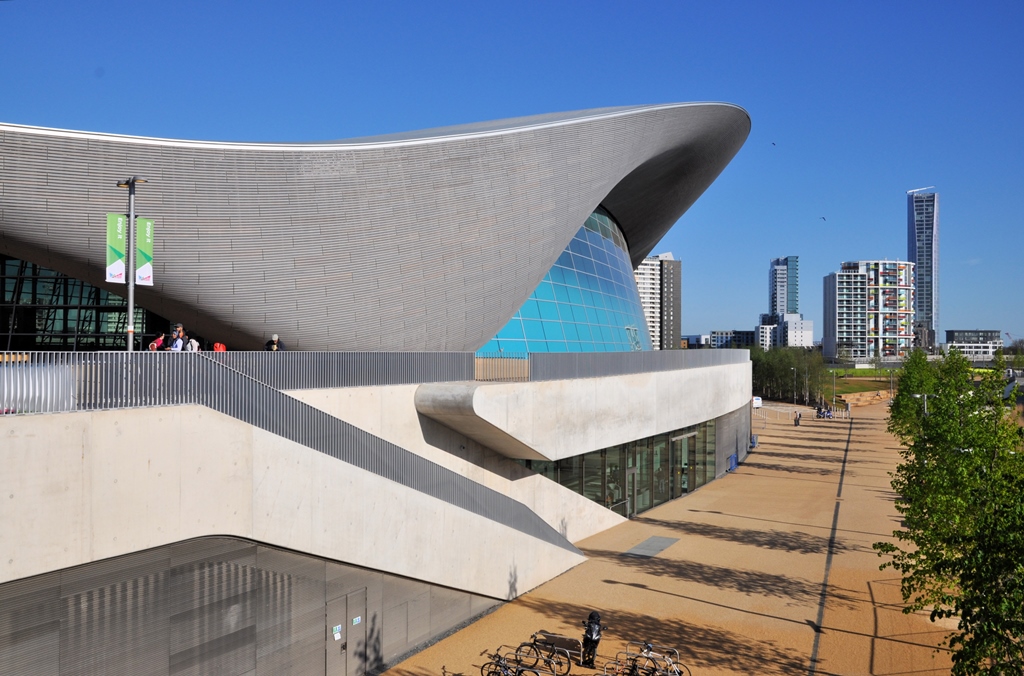 Steel provides the possibility of implementation of ambitious projects and creative ideas of the architect. Possibility to implement an architectural design without significant design and price constraints.
Steel buildings involve light lines, translucent structures, open columnless spaces, any bold shapes.
Elements of a steel frame (beams, channels) can be bent to give the building curvilinear forms and to increase its expressiveness.
The use of a steel framework makes it possible:
• to maximally implement architectural and layout solutions and make the interior flexible;
• to redevelop a building in accordance with the requirements of the owner during the construction and operation;
• to integrate utility lines into the height of floors. There is a possibility to suspend utility lines anywhere and pass networks through perforations, which increases the functionality of the space.
SOLUTIONS FOR DIFFICULT CONSTRUCTION CONDITIONS
Steel construction best solves the problems of difficult construction conditions: reconstructions and superstructures, loose soils, seismic conditions, limited site conditions
Buildings built with the use of steel frames are among the most adapted and well-reconstructed assets. Strong columns and the free space created by long spans give the possibility to modify the premises according to requirements of the owners. The interior can be easily changed without high costs for redevelopment or dismantling.
Steel is an ideal material for construction of additional floors due to its light weight as compared to concrete. Taking into account a significant shortage of land resources in cities, such solutions pay off quickly.
Metal structures mean reliability:
• the use of a steel framework provides high reliability and predictability of work due to homogeneity, isotropy and integrity of the material;
• steel offers stable standards of high quality, as well as durability and long service life;
• composite beams working together with slabs on corrugated sheets are more reliable in case of a fire as concrete separation is excluded.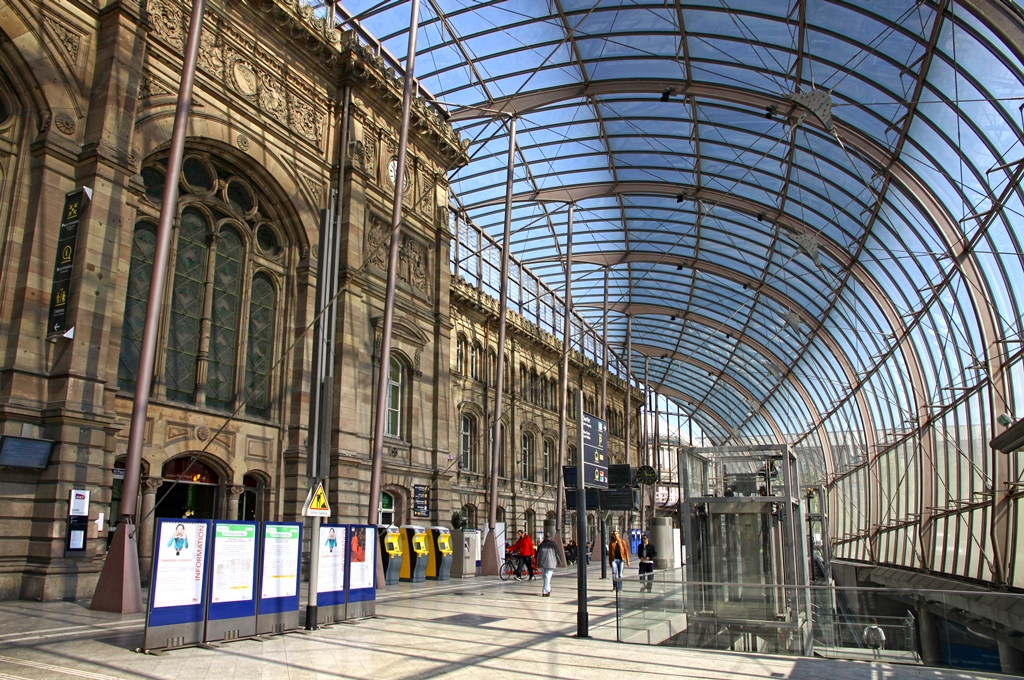 ENVIRONMENTAL FRIENDLESSNESS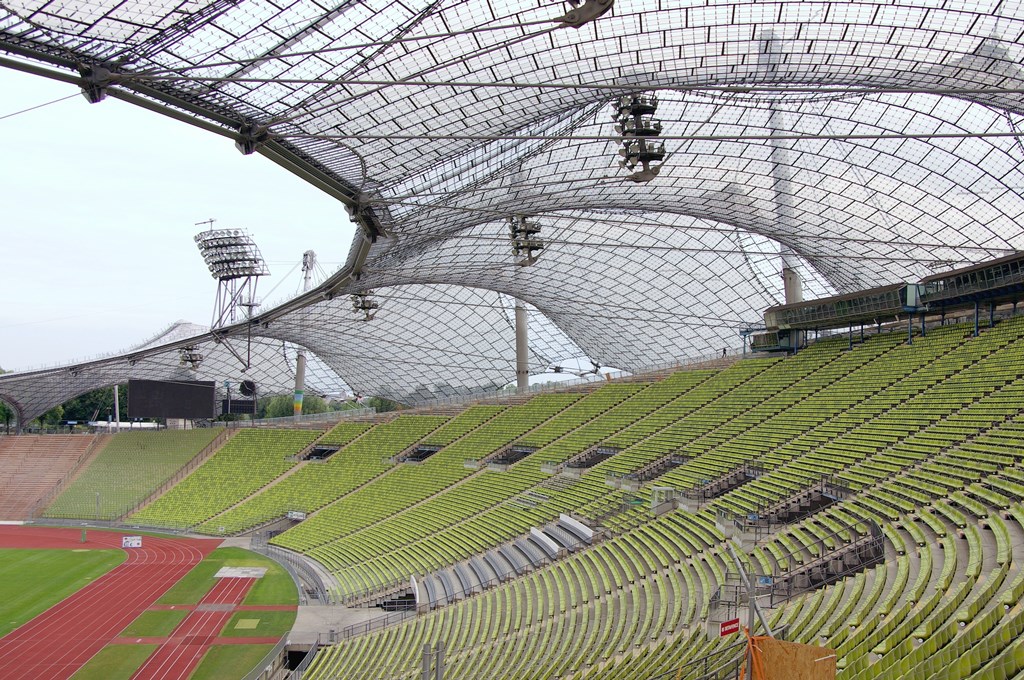 Metal structures have a 98% closed life cycle, reusability, low energy consumption and carbon footprint.
After the end of the service life or demolition of a construction made of metal structures, its steel elements can be casted into new products.
Worn metal structures can be easily dismantled and replaced. They can also be remelted and prepared for further use, which ensures the preservation of metal resources.
ADDITIONAL ADVANTAGES OF STEEL STRUCTURES
Accuracy. The use of 3D and BIM models and software controlled equipment ensures high accuracy. Such models allow to integrate analysis, design, detailing and production of steel structures into a single process and reduce costs.
Due to accuracy of individual elements, steel structures are usually assembled on bolted joints with the minimum tolerances at the construction site.
Strength and durability. Steel has high parameters of strength and ductility, which makes it resistant to accidental damage. But if a steel structure still has been damaged, it can be easily restored by cutting, welding or using fasteners.
The durability of steel structures is confirmed by such world architectural masterpieces as the Empire State Building (year of commissioning — 1931), the Eiffel Tower (1889), the Crysler Building (1930), the Golden Gate Bridge (1937). The most interesting building made of metal structures in Kyiv is the famous Bessarabskyi Market (1912).
Safety. Rolled steel and prefabricated structures are manufactured in a factory, which guarantees constant quality and safety control.
Quality. Steel is produced according to high quality standards, structures have precise geometric dimensions, as well as strength and durability in operation in the most severe conditions.
In the event of particularly complex orders, factories producing steel structures can organize a test assembly to ensure quick installation.